Vanuatu Teacher Tour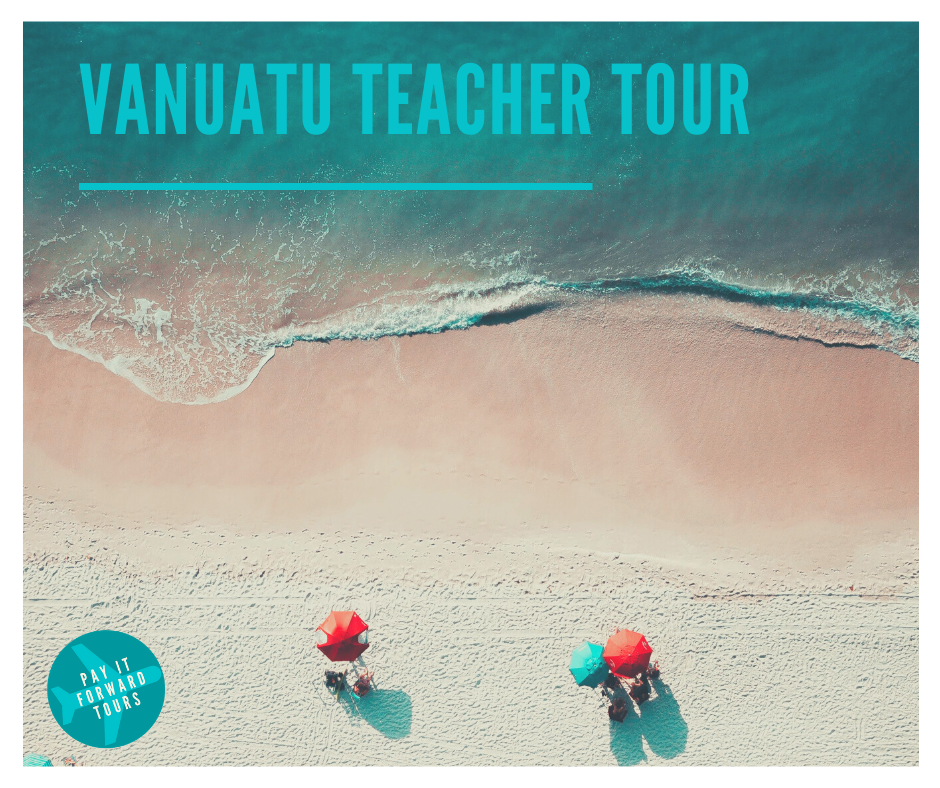 Treat yourself to the luxury you deserve as you spend seven days in paradise.

Recharge, relax and unwind in Port Vila. Explore this tropical island and visit the Crystal Blue Lagoon, the Ekasup Village and the popular Rarru Cascades.
Develop teaching practice as you spend time local schools. Work with local teachers and experience life in a ni-Vanuatu teachers' classroom.
Teachers are encouraged to plan an activity/ lessons and bring along some resources that can be left at the school for future use.
This tour is available for teachers world-wide and is tax deductible. Teachers wishing to bring non-teacher partners, are welcome.
This tour provides 13.5 hours of Elective PD, focusing on; mentoring, coaching, professional dialogue supporting teaching practice.