Vietnam Teacher Tour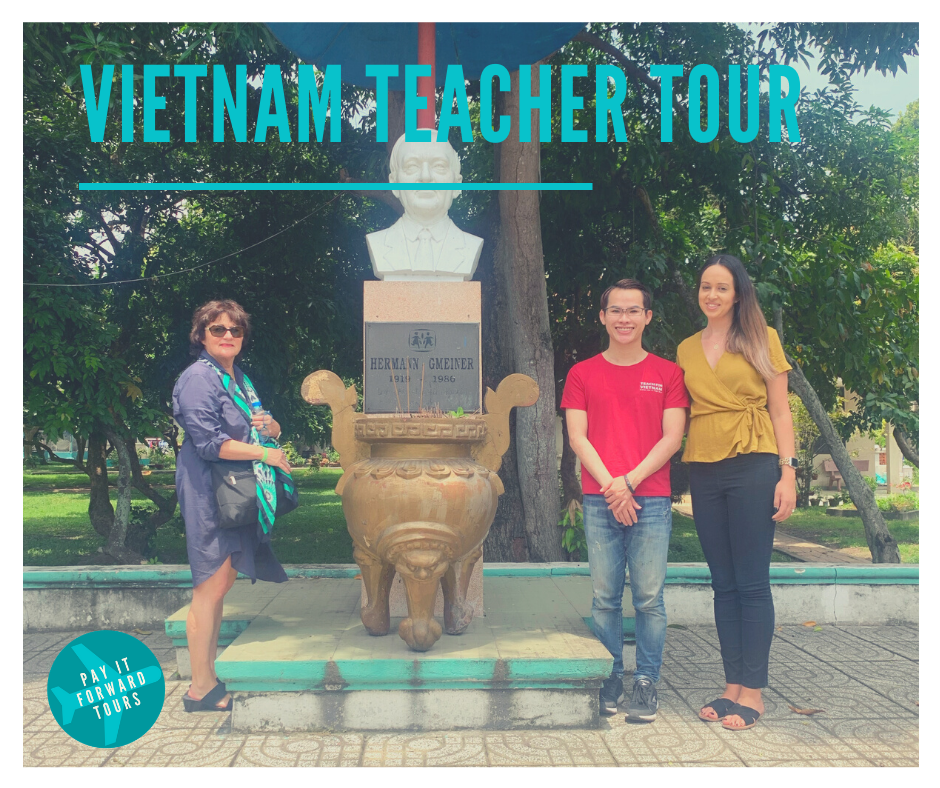 Duración: 11 Días (aproximadamente)
This incredible tour has been created in collaboration with experienced teacher, executive, school principal and educational consultant; Annette Udall. With over 40 years experience, Annette has facilitated professional learning initiatives in Australian schools by developing observational cultures to improve learning and teaching.
To drive school improvement and teaching practice, these tours will take teachers to Enchanting Vietnam over an 11 day period. You will visit a local school and spend time in local classrooms where you will take part in learning walks, lesson observations and team teaching opportunities.
Join us for a fascinating 11 day Tour of Vietnam. During your tour of Enchanting Vietnam, you will take part in the Instructional Rounds process, but the magic doesn't stop there. You will also explore the culture and beauty of Ho Chi Minh City, Da Nang, Hue, Hanoi and Ha Long Bay.
Do you have a passion for teaching? If you are a teacher, school leader or education professional, we highly recommend taking part in our International Learning Observations- I:Rounds tour. Our tours also offer participants 25 hours Elective Professional Development towards the maintenance of accreditation at Proficient, highly Accomplished and Lead.

EDUCATION IS THE KEY TO EMPOWERMENT
Let us take you on an incredible tour where you will be given the opportunity to meet incredible Teachers who have dedicated their lives to improving the futures of children from LOWSES backgrounds. Teachers who have a passion for helping others. You will find yourself immersed in the love of learning and even have an opportunity to team teach with a local teacher.

Arrive in the incredible city of Ho Chi Minh and experience an introduction to this incredible country. Gain an insight in the history that has shaped this land. Visit schools and truly make a difference. Travel into the picturesque town of Da Nang and explore the awe-inspiring Golden Hands Bridge. Witness bustling life in Hanoi and visit one of the world's most breathtaking bays as you cruise magical Ha Long Bay. This incredible opportunity is too good to miss!