Malaysia Teacher Tour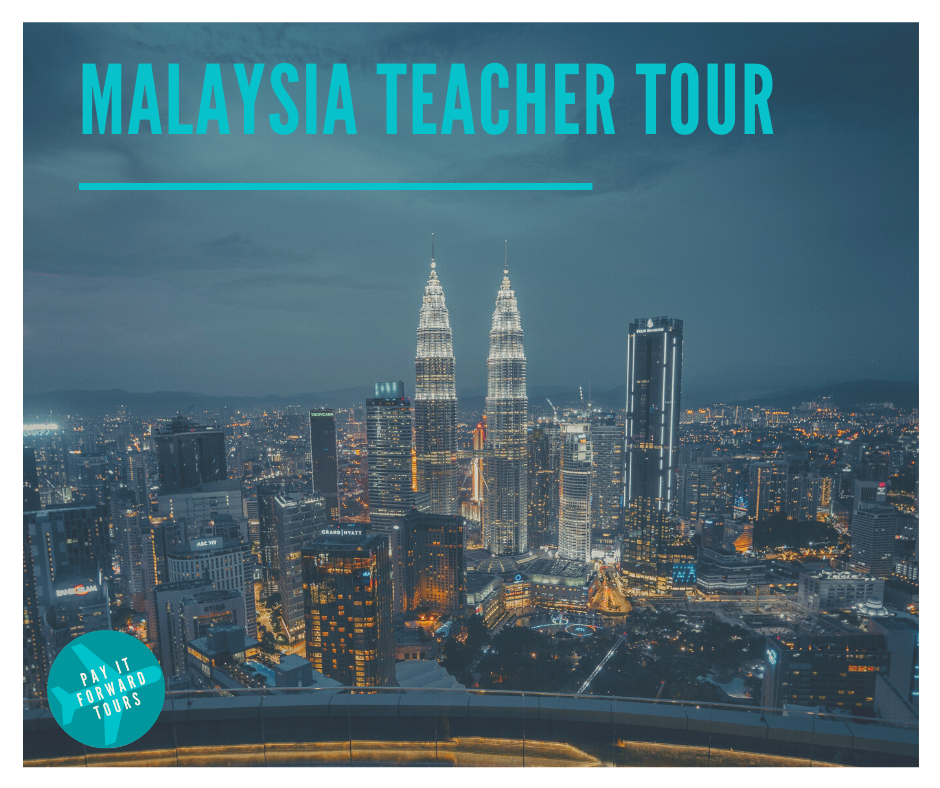 天數: 10 天 (左右)
位置: Bukit Bintang
Join us for a fascinating 10 day Tour of Malaysia. From Kuala Lumpur to Kuala Terengganu, then to the island of Pulau Bidong.

Pay It Forward Tours has taken the time to create a profound tour opportunity for teachers to learn about the family history of some of their Australian-Vietnamese students. For many Vietnamese refugees, Pulau Bidong was an island of hope and a safe haven after fleeing for their lives. You will have the opportunity to explore the island and embrace the sense of light that it offered.

Tick off 13.5 hours of Elective Professional Development, as you take part in the included course; Being Responsive to the needs and strengths of our diverse learners. Gain valuable knowledge about diversity and focus on; mentoring, coaching, professional dialogue supporting teaching practice.