Cambodia Teacher Tour - Designing Learning for ESL Students with Cindy Valdez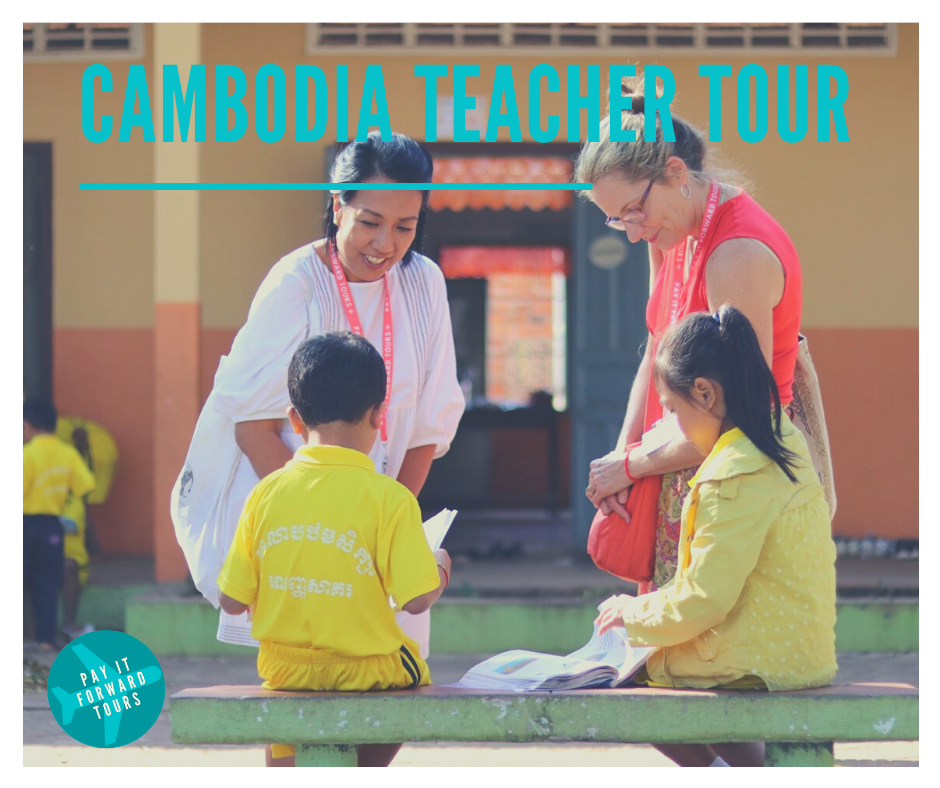 Varighet: 10 Dager (ca.)
Lokasjon: Phnom Penh
Join us for a fascinating 10 day tour through the heartland of the Khmer society. Visit Phnom Penh, Battambang and Siem Reap.
Pay It Forward Tours is pleased to announce our collaboration with the EAL/D mentor and respected educator, Cindy Valdez. We offer you a life-changing opportunity to take part in a unique Professional and travel experience.
Each day, more and more educators find themselves working with students whose first language is not English. Students from diverse backgrounds will continue to walk into our classrooms on a daily basis. Hence, as teachers, it is important that we develop an understanding as to how English learners develop second language literacy, and find ways to best support them on their journey.
Designing learning for ESL Students has three main aims:
To identify the literacy and language learning needs of ESL students who are learning English.
To design learning and teaching strategies that are purposeful and meaningful.
To collaboratively plan and team-teach a learning sequence, provide feedback and share our reflections with colleagues.
During your 10 day tour of Cambodia, you will also explore the beauty and culture of Phnom Penh, Battambang and Siem Reap, before making your way to a local school in Siem Reap where you will take part in classroom visits and learn strategies.


Highlights:
Visit a local school over 3 magical days. Here you will have the opportunity to take part in a school walk and visit local classrooms as they go about their daily activities.
Team-teach with a local classroom teacher.
Take part in a unique culinary experience as you attend a local cooking class.
Explore the incredible Angkor Wat.
Gain a deeper insight into the heart of the Khmer society by visiting the 'Killing Fields'.
Visit 'Daughters Of Cambodia', a social enterprise empowering victims of trafficking.
Feel the summer breeze as you take a ride on the open-air bamboo train in Battambang.